18 Nov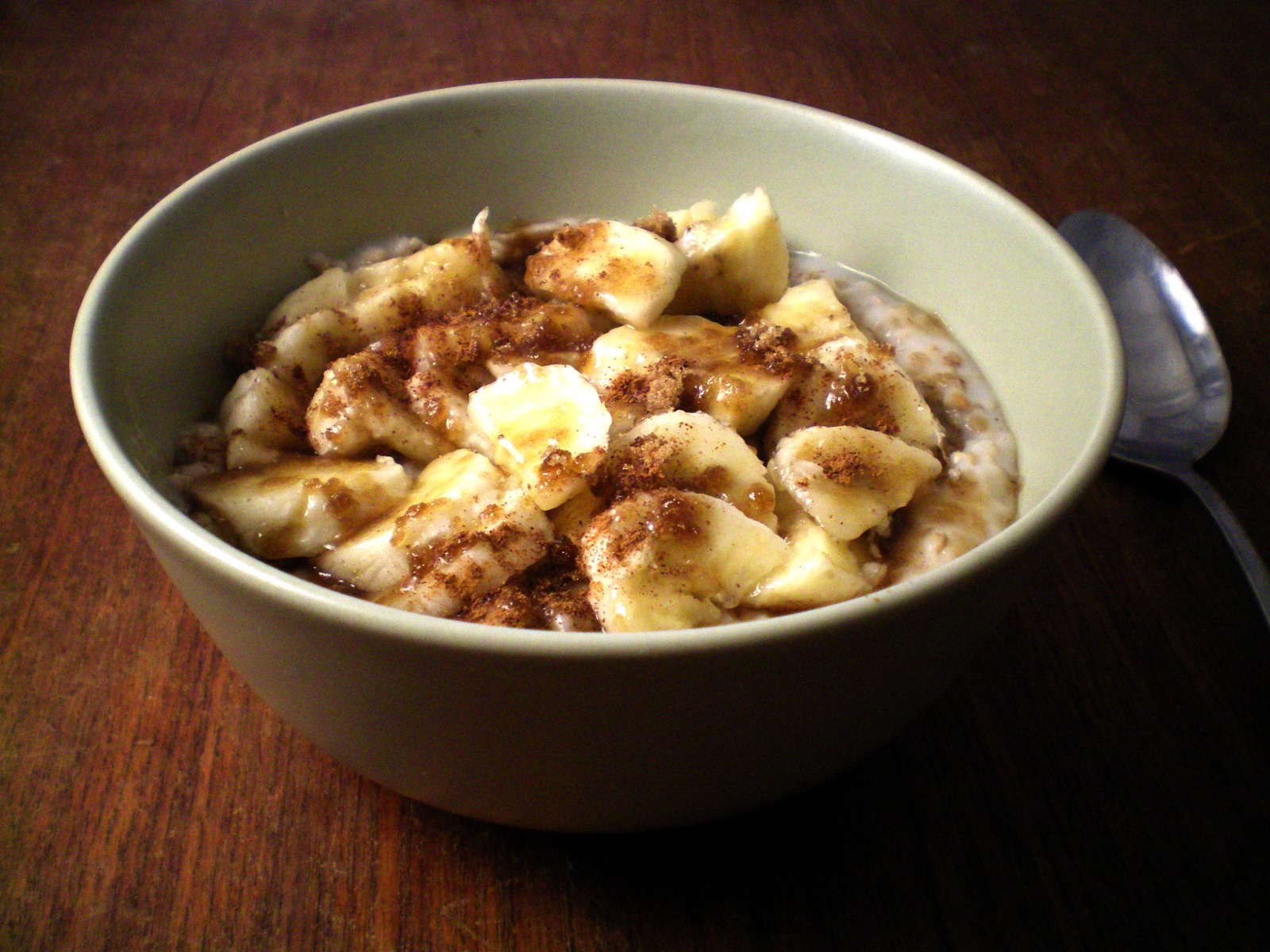 As the weather gets colder, I find myself craving a nice hot bowl of oatmeal in the mornings. Texture in food is important to me, so I prefer using steel cut oats which have a chewier texture (and nuttier taste). Although they take longer to cook, I typically cook up a double batch of this recipe on Sunday afternoon and package it up for breakfasts throughout the coming week. Then it's only a matter of throwing it in the microwave for a couple of minutes in the morning (I also add a splash of milk when reheating as it tends to firm up in the refrigerator). I love playing around with different flavor combinations in my oatmeal; my default is bananas, brown sugar, and cinnamon (pictured), but all kinds of fruits and sweeteners work, and I've even played around with some savory flavors by adding cheese, spices, and umami-heavy ingredients. The result is a versatile, healthy, and delicious breakfast!

The Perfect Oatmeal (adapted from Good Eats)
Yield: 3 – 4 servings
Ingredients:
1 Tbsp butter

*

1 cup steel cut oats

3 cups boiling water

1/4 tsp kosher salt

3/4 cup milk

mix-ins of choice

(see below)
*If you have a little extra time, I highly recommend browning the butter – the flavor complements the nuttiness of the oats very well.
Method:

Melt 1 Tbsp butter in a large pot over medium heat. Add 1 cup steel cut oats and toast, stirring constantly, for 2 minutes.
Add 3 cups boiling water and 1/4 tsp kosher salt, lower heat, and let simmer gently for 25 minutes without stirring.
Stir in 3/4 cup milk, and cook for 10 more minutes, stirring occasionally.
Serve warm with your mix-ins of choice.
Suggested Mix-ins
I've provided recommendations for both sweet and savory mix-ins. Each option is divided into three main categories, and I like to use one ingredient from each category.
Sweet
sweetener (brown sugar, honey, caramel sauce, maple syrup)
spices (cinnamon, nutmeg, allspice, vanilla extract)
fruit (banana, apple, pear, berries)
Savory
cheese (cheddar, gouda, gruyere, parmesan)
spices (black pepper, oregano, rosemary, basil, thyme)
umami (sauteed mushrooms, caramelized onions, bacon, ham)
Related Posts: