21 Nov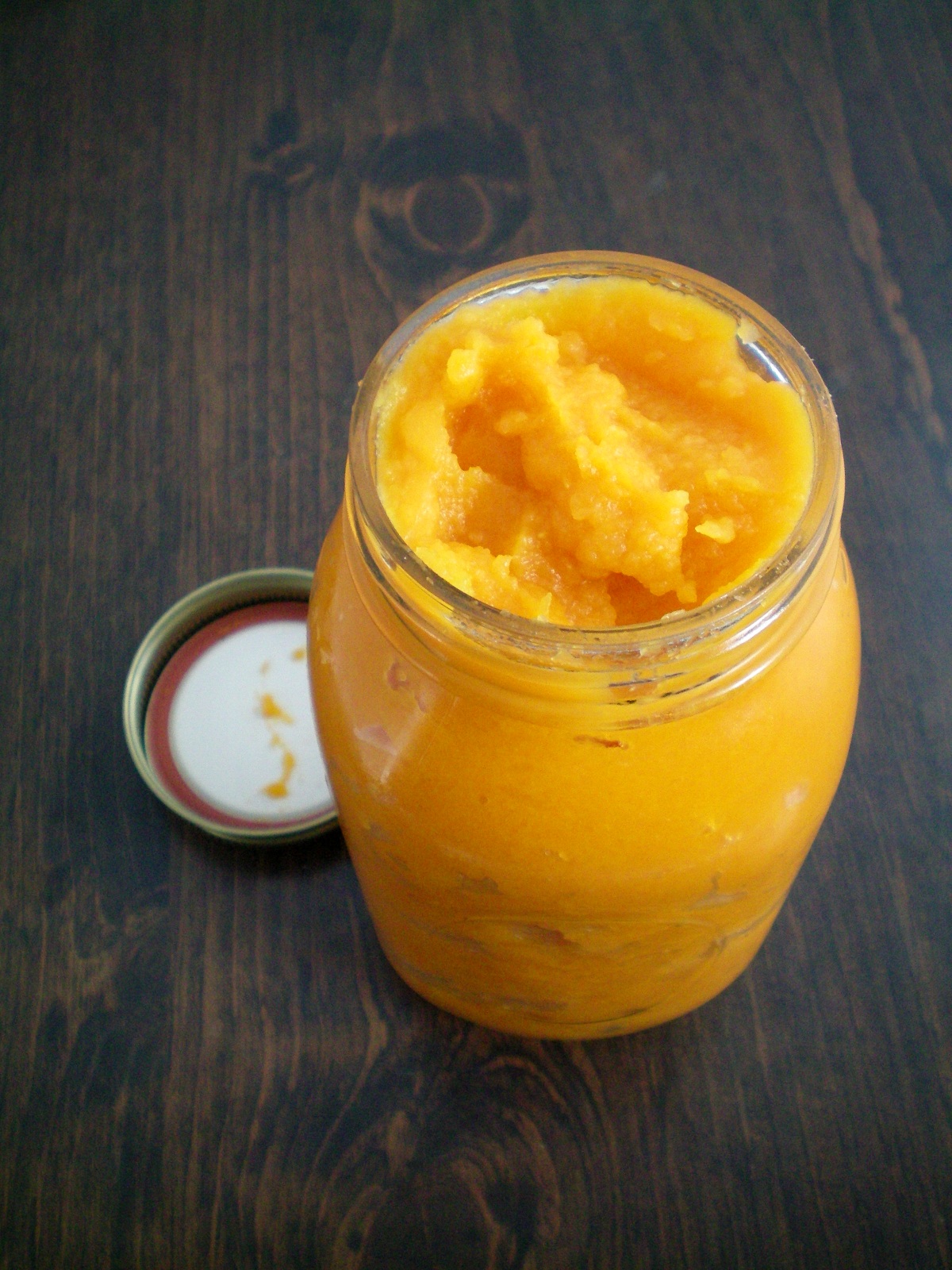 We're approaching the end of pumpkin season, so I'll be posting my very best pumpkin recipes this week and next week. Luckily, pumpkins keep well for a couple months (and the pumpkin puree in today's recipe will keep good for 6 months or more when frozen) which means after you buy up those last pumpkins, you'll have ample time to cook these delicious recipes!
When I was growing up, we never carved jack-o-lanterns; instead my parents would buy sugar pie pumpkins, and we'd draw on them with glow in the dark fabric paint. That way, after Halloween, my mom could roast the pumpkins to make puree. It almost feels a little silly to bother posting a recipe for pumpkin puree because it's so easy, but since it's a key ingredient in many recipes, here it is. You can really use any size pumpkin here – I roasted a 12-lb monster the other day and it gave me nearly 10 cups of puree. Most of the time, I'm sure that the canned puree suffices just fine, but I love going the extra step and making my own. It might all be in my head, but I feel like the fresh stuff has more flavor to it and tastes more squash-like – though this probably also depends on the variety of pumpkin you use. This puree is not only good for traditional pumpkin pies; I'll be posting some less traditional recipes using it in the next couple weeks, and you can also stir it into yogurt or oatmeal.
Pumpkin Puree
Yield: 2 – 3 cups puree
Ingredients:
1 small pumpkin (3 – 4 lbs)
Method:

Preheat oven to 350 degrees.
Cut 1 small pumpkin (3 – 4 lbs) in half or into quarters, and scrape out seeds (feel free to save them for roasting later).
Bake the pumpkin for 60 to 90 minutes or until the flesh is soft and easily pierced with a fork, then remove from oven and let cool.
Scrape out the flesh (if it's difficult, it probably needs to bake more), and puree using a food processor, immersion blender, or potato masher.
If the puree seems too liquid-y, put in a strainer over a bowl, cover with a towel, and let drain overnight. Refrigerate and use within a couple weeks or freeze and use within 6 months.
Related Posts: