30 Nov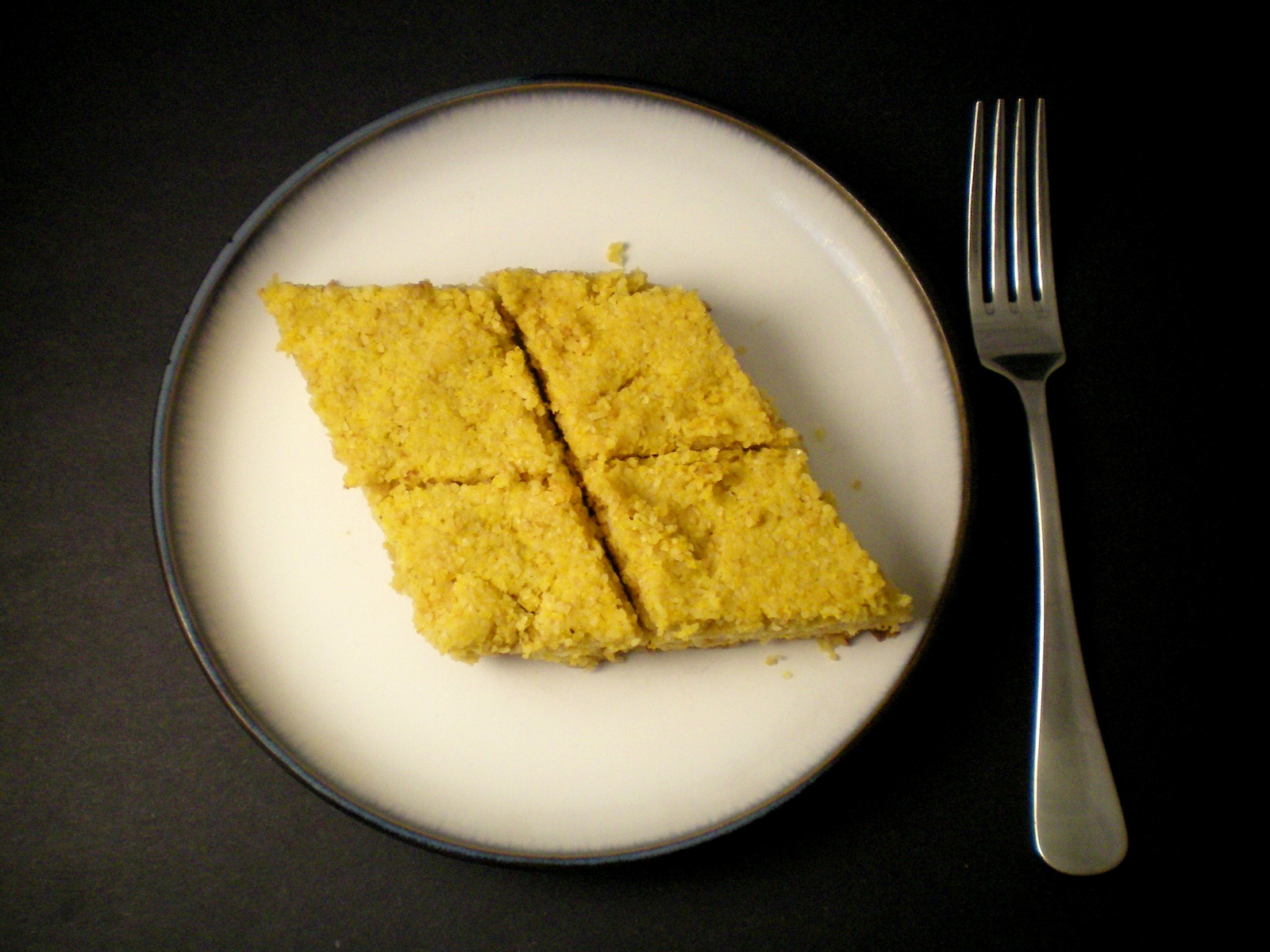 We're approaching the end of pumpkin season, so I've been posting my very best pumpkin recipes last week and this week. Luckily, pumpkins keep well for a couple months (and my pumpkin puree will keep good for 6 months or more when frozen) which means after you buy up those last pumpkins, you'll have ample time to cook these delicious recipes!
This recipe marks my 50th post on this blog, and I'm very excited to be posting a family recipe, passed on to me from my dad. Kibbe is a traditional Lebanese dish, usually made with ground lamb and bulgur wheat. This vegetarian version substitutes pumpkin puree for the ground lamb. Although I've always been an adventurous eater, I used to turn my nose up at this dish when my parents made it, simply because I love lamb kibbe so much. I've since come around and now absolutely love pumpkin kibbe as well! The only change I've made from how my grandmother in Lebanon cooks this dish is to sautee the onions before laying them in the bottom of the pan (I can't help myself; I just love caramelized onions).
Pumpkin Kibbe
Yield: 8″ x 12″ (or 9″ x 9″) pan
Ingredients:
2 cups fine bulgur wheat

1 Tbsp kosher salt

1 Tbsp butter

1 Tbsp olive oil

2 large onions, sliced

1 small onion, grated

1 Tbsp ground coriander

a pinch black pepper

3 cups pumpkin puree

1/2 cup flour

1/3 cup vegetable oil

*
*I used canola oil but found the taste a little strong so you might be better off using a milder vegetable oil or perhaps even melted butter.
Method:

Preheat oven to 400 degrees.
In a cheesecloth-lined strainer, wash 2 cups fine bulgur wheat with cold water, then wrap in the cheesecloth and squeeze out extra liquid, sprinkle with 1 Tbsp kosher salt, and let sit.
In a large pan, heat 1 Tbsp butter and 1 Tbsp olive oil over medium heat, then sautee 2 large onions, sliced until translucent and starting to darken, about 15 minutes, adding more butter and olive oil if the pan looks dry. Transfer to the bottom of a 8″ x 12″ (or 9″ x 9″) pan, and spread evenly.
In a large bowl, mash 1 small onion, grated with 1 Tbsp ground coriander and a pinch black pepper.
Add 3 cups pumpkin puree to the mashed mixture and combine thoroughly.
Add the rinsed bulgur to the batter and mix the dough together, sprinkling 1/2 cup flour on it to hold the batter together – you will probably want to start using your hands to knead the batter.
Pour the batter on top of the pan lined with onions, patting flat. Cut lines about 1″ apart forming a design of diamonds or squares on top, going about 1/4″ deep into the batter.
Pour 1/3 cup vegetable oil over the top, and bake until golden brown, about 30 – 45 minutes.
Let cool and serve by cutting along the lines to desired size.
Related Posts: