12 Sep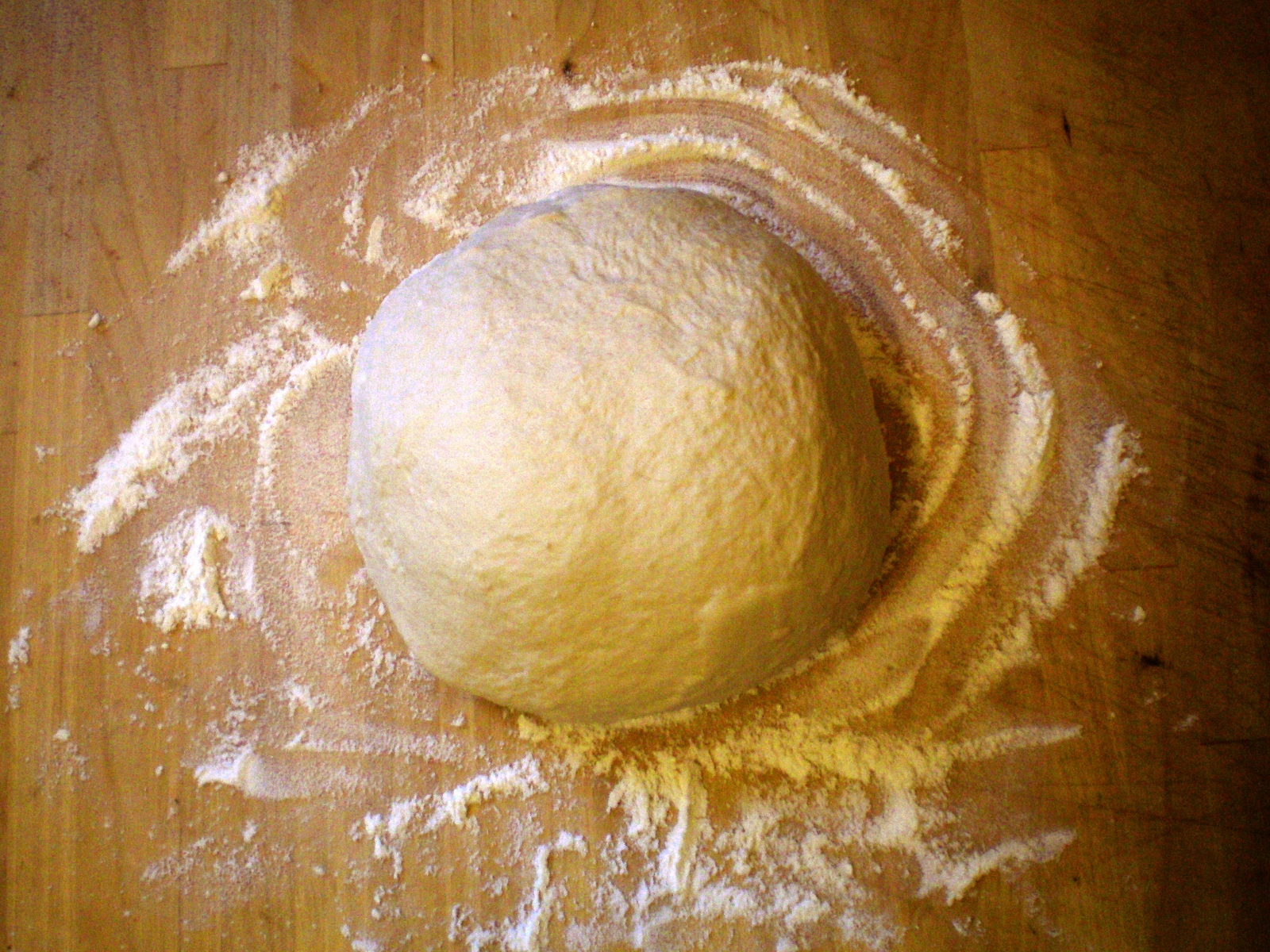 I've made a lot of pizza and I've tried all sort of dough recipes. But ultimately I've settled on this amazing standard, going back to the basics with just flour, yeast, salt, and water. Sugar and olive oil not only are non-traditional but also, in my experience, result in a dough that is harder to work with and not quite as tasty. Letting the dough's first rise happen in the refrigerator adds a great complexity of flavor and texture – do not skip this step.
Make this dough today, and it will be perfectly aged by this Friday when I will post on how to host the perfect pizza party – with further instructions on assembling pizza, my unbeatable pizza sauce recipe, and some delicious topping ideas!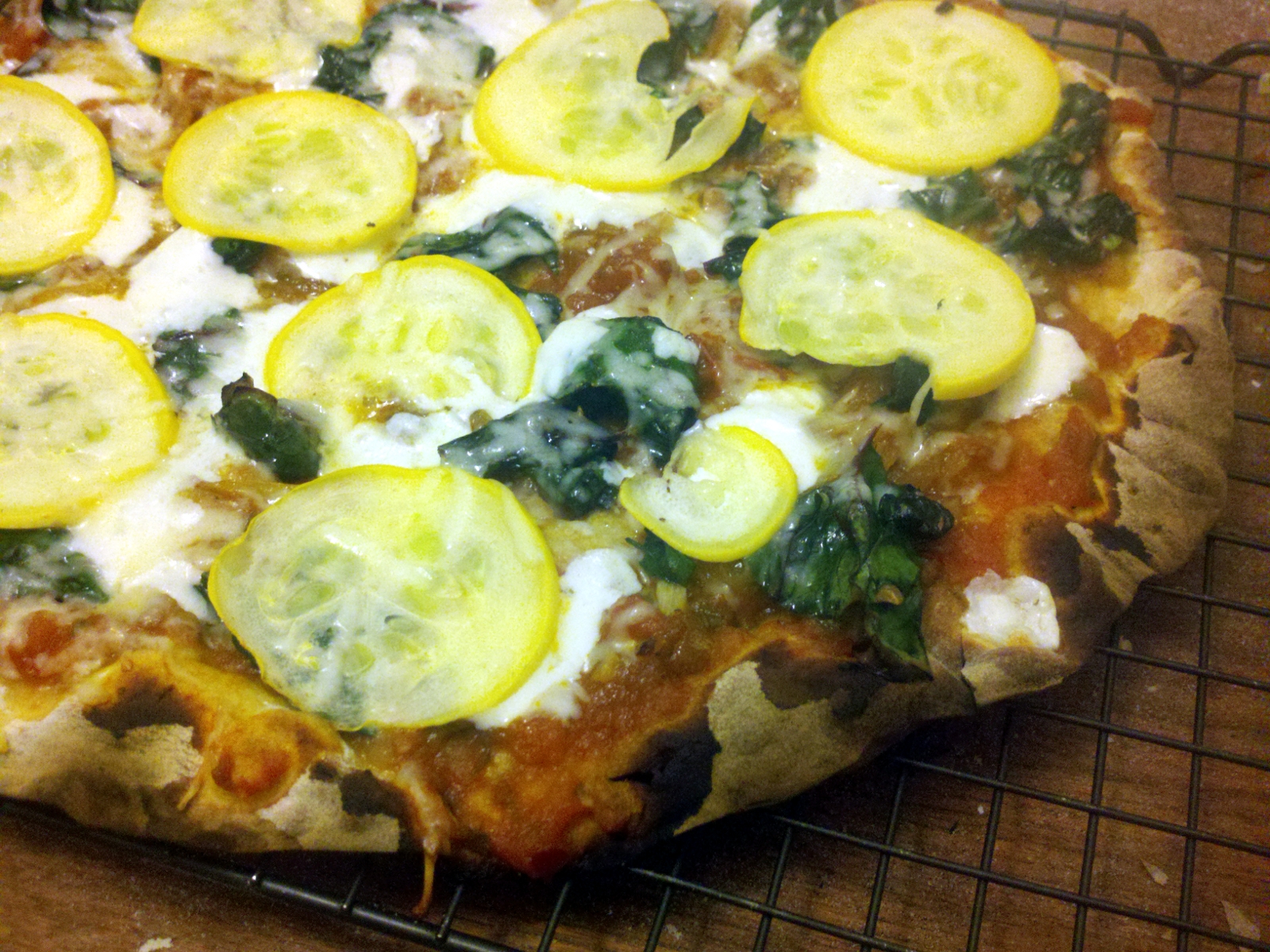 The Perfect Pizza Dough (adapted from Serious Eats)
Yield: pizza dough for 6 10″ pizzas
Ingredients:
4 cups bread flour

1 tsp active dry yeast

*

2 tsp kosher salt

1 1/2 cups warm water
*At my house, we buy active dry yeast in bulk; a five-pound bag
is a much better deal than the .75 ounce packets or even the 4 ounce jars. The yeast can be stored at room temperature and will last a year.
Method:

Whisk together 4 cups bread flour with 1 tsp active dry yeast and 2 tsp kosher salt.
Combine the flour mixture with 1 1/2 cups warm water and mix using a stand mixer with dough hook attachment or in a large bowl with a wooden spoon until thoroughly combined. Let sit for ten minutes.
Knead the dough with the dough hook on low or by hand for ten minutes. The dough should be firm and tacky but not sticky – carefully incorporate more water a tablespoon at a time if it's too dry or sprinkle on more flour a tablespoon at a time if it's too sticky.
Wrap the dough in plastic wrap or put in a gallon-sized plastic bag, and transfer to the refrigerator for at least one day and up to a week.
When ready to make pizza, remove the dough from the fridge, separate into six balls, coat with olive oil, and let rise, covered with a damp towel, for two hours before rolling out and baking in an oven as hot as you can get it (550 degrees for me).
Don't forget to come back on Friday for more detailed instructions on pizza assembly, my amazing pizza sauce recipe, and some great topping ideas!
Related Posts: