2 Jan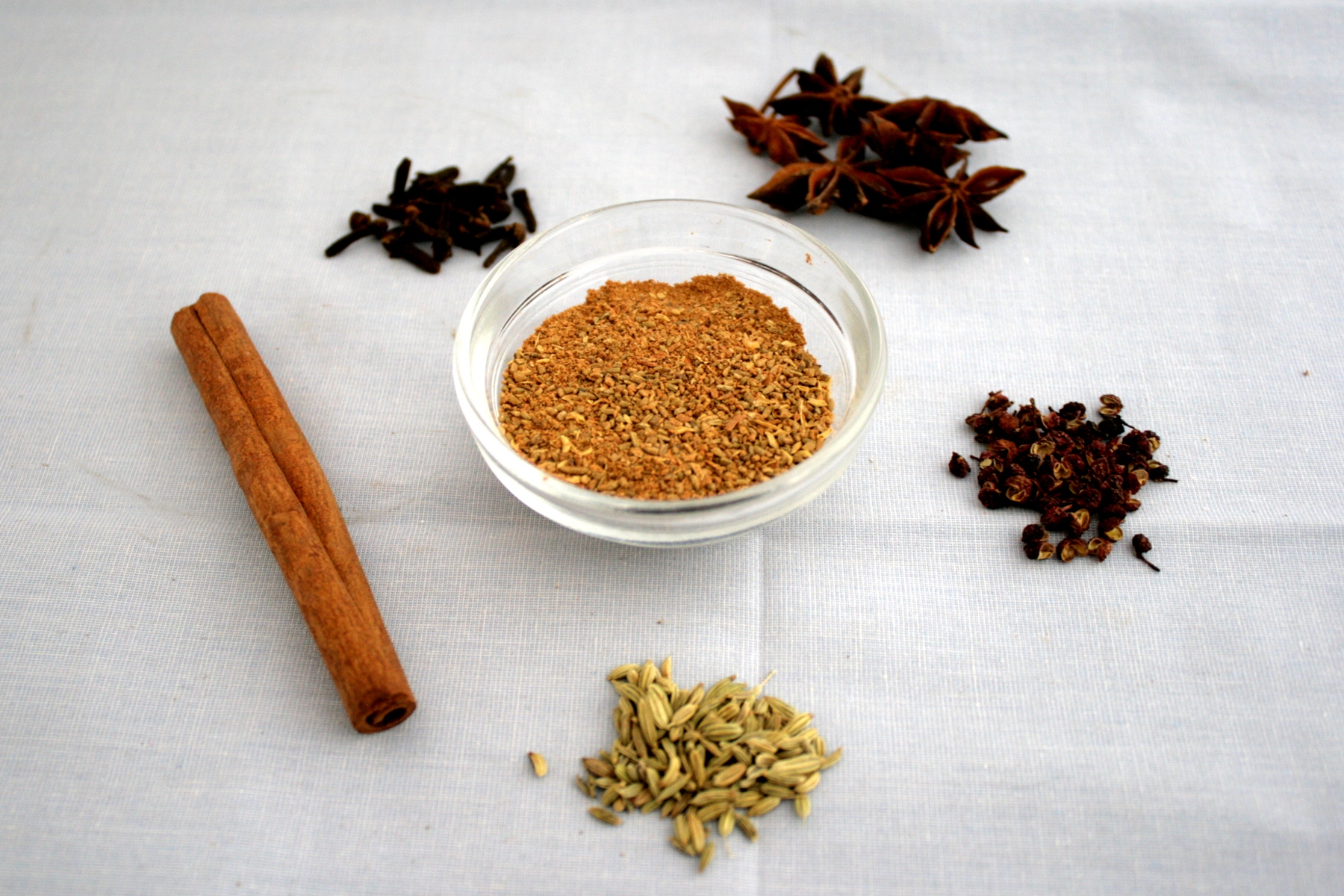 Chinese five-spice is a strange beast; many of the flavors here are usually associated with sweet applications, but the resulting spice mix is traditionally used in savory dishes to amazing result. The five spices referenced in the name are usually star anise, fennel, cinnamon, Sichuan peppercorns, and cloves, but some variants include ginger root, anise seed, cumin, and white pepper. I stick with the traditional here, but the amounts used are flexible and can be adjusted to your tastes. This is a great mix to have on hand for adding to stir fried vegetables, upping the flavor in soups, or including in dry rubs for chicken, pork, or duck. And, although desserts aren't the typical use, I've even come across recipes for five-spice cookies and cakes, and I think the spicy licorice-like flavor would be well-suited to sweets. On Wednesday and Friday, I'll be posting two of my favorite recipes using this unique spice mix.

Chinese Five-Spice (adapted from Chow)
Yield: approximately 1/2 cup
Ingredients:
12 – 15 whole star anise

*

3 Tbsp fennel seeds

**

3 2-inch cinnamon sticks

***

2 Tbsp Sichuan peppercorns

**

1/2 Tbsp whole cloves

**
*Or substitute 6 Tbsp ground star anise.
**Or substitute equal amount ground.
***Or substitute 1 Tbsp ground cinnamon.
Method:
In a spice grinder or mortar and pestle
, combine 12 – 15 whole star anise, 3 Tbsp fennel seeds, 3 2-inch cinnamon sticks, 2 Tbsp Szechuan peppercorns, and 1/2 Tbsp whole cloves. Grind until desired consistency. Store in a jar at room temperature; this spice mix will stay good for 6 months but will decrease in flavor with time.
Related Posts: