20 Jan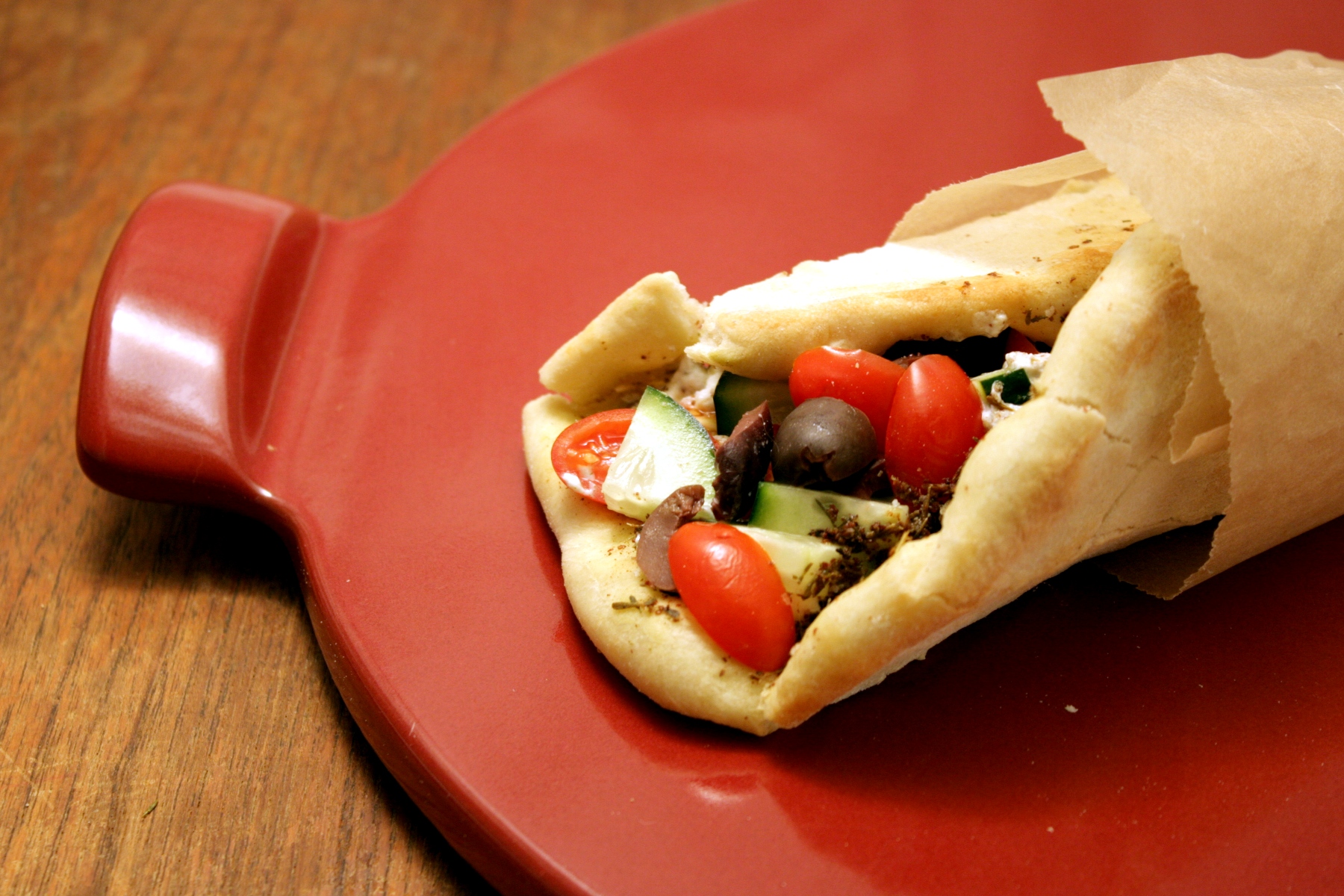 Despite being half-Lebanese, it wasn't until the summer of 2009 that I was able to spend an extended period of time in Lebanon. I was studying at the American University of Beirut, taking two classes (one, a fascinating abnormal psychology course, and the other, "the art of honeymaking," a class on beekeeping – I'll share some great stories from this class another time, rest assured) and spending every other weekend visiting my grandparents (who I'd only met once before) in a small town in the north of Lebanon. Needless to say, it was a scary and amazing experience for me, not to mention a formative one.
It's not just culture that's tied up with food; I find that food is one of the best ways to stir up memories, good and bad. Every year, my dad visits his parents in Lebanon and brings back manakeesh bil zaatar, a Lebanese flatbread brushed with the fragrant spice mix, made by my grandmother. That summer, I was able to enjoy it fresh, while sitting besides my grandparents.
As soon as I spied the menu for a recently opened restaurant in Georgetown called Muncheez Mania, I knew they were serving up Lebanese street food (even if they don't advertise it as such). And I was pleasantly surprised to find that their "Nana's Original" wrap – essentially manakeesh bil zaatar with labne (a tangy spreadable cheese which I've included a bonus recipe for in this post), cucumber, tomato, mint, and olives – immediately brought back memories of my time in Lebanon (although, of course, it didn't live up to what my grandmother makes). Here's my personal rendition of the sandwich, also not as good as my grandmother's, but it'll have to do.

Nana's Original (Manakeesh bil Zaatar)
Yield: 4 sandwiches
Ingredients:
3 cups bread flour

*

1 tsp active dry yeast

**

1 1/2 cups warm water

2 Tbsp + 1/4 cup olive oil

1/2 tsp + 1/2 tsp kosher salt

1/4 cup zaatar

labne

(see below)

diced tomatoes

diced cucumber

diced black olives

fresh mint leaves
*All-purpose flour will also work just fine.
**At my house, we buy active dry yeast in bulk; a five-pound bag
is a much better deal than the .75 ounce packets or even the 4 ounce jars. The yeast can be stored at room temperature and will last a year.
Method:

In a large bowl, combine 3 cups bread flour, 1 tsp active dry yeast, 1 1/2 cups warm water, 2 Tbsp olive oil, and 1/2 tsp kosher salt. Knead, adding more flour or water if needed (you want a slightly sticky consistency but not so sticky that it gets stuck to the bowl), for ten minutes. Cover with a damp towel, and let rise until doubled, about 2 hours.
After dough has risen, put a pizza stone in the oven and preheat to 400 degrees.
In a small bowl, combine 1/4 cup zaatar, 1/4 cup olive oil, and 1/2 tsp kosher salt.
Separate the dough into four equal pieces, and using your hands (or a rolling pin), press out each piece to a circle with approximately 1/4 – 1/2″ thickness. Brush each piece with the zaatar mixture, then bake until the bottom starts to turn golden brown, about 12 – 15 minutes.
Remove from oven, let cool slightly, then top each piece with labne, diced tomatoes, diced cucumber, diced black olives, and fresh mint leaves, and roll up into a sandwich.
Labne
Yield: approximately 2 cups
Ingredients:
1 quart full-fat yogurt

1/2 tsp kosher salt
Method:
Thoroughly mix 1 quart full-fat yogurt and 1/2 tsp kosher salt, then transfer to a cheesecloth-lined colander, and strain for 24 hours or until desired consistency (you can save the liquid whey that drains out for other uses such as replacing the water in savory doughs). Roll into balls and store in olive oil in the refrigerator for up to one month. Labne can be mixed with herbs and spices and served as a dip, used on sandwiches, or even eaten plain.
Related Posts: