25 Jan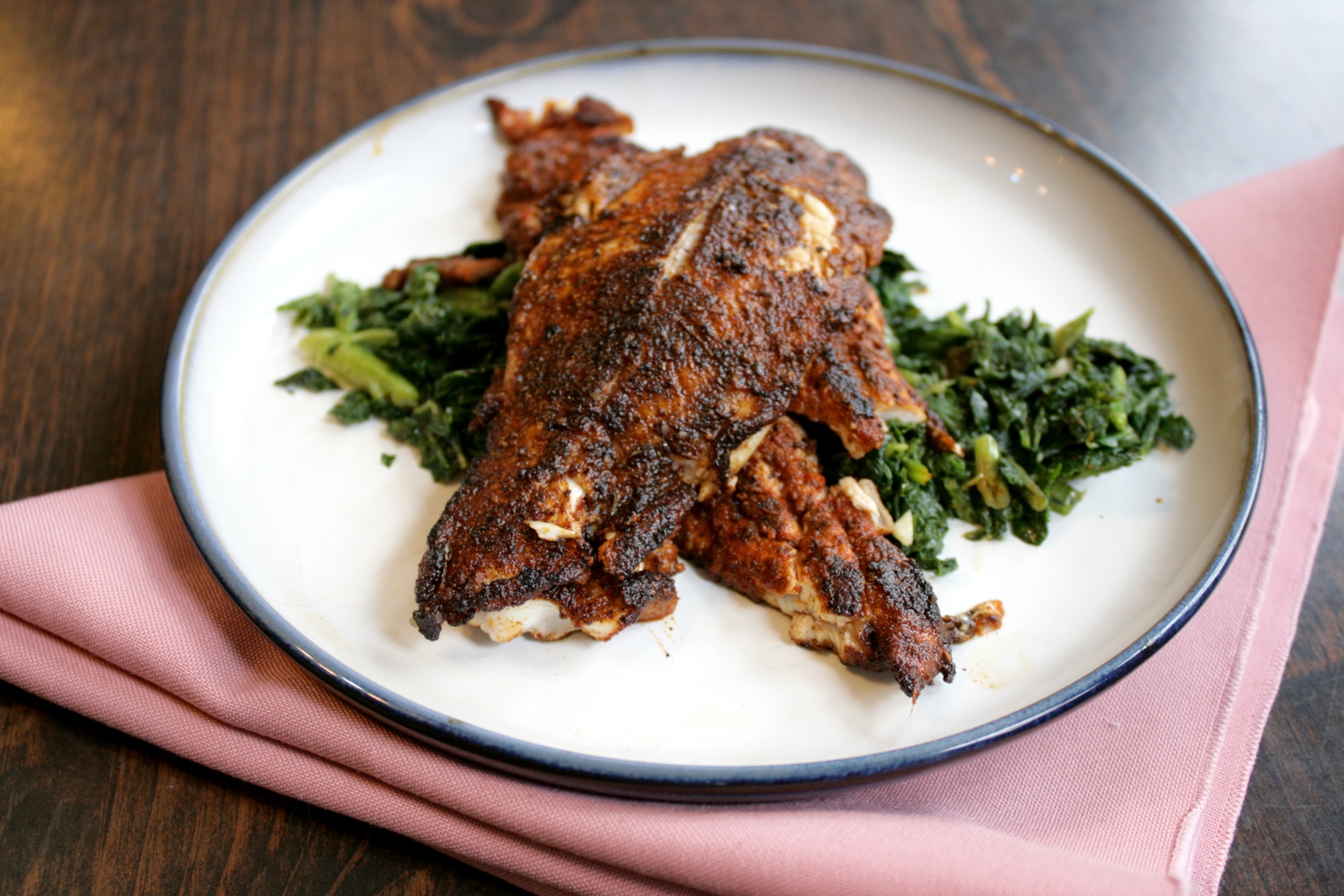 I'm notoriously bad at quick meals; I joke that for me, cooking bacon and eggs takes an hour (what can I say, both do better cooked low and slow!). Often when I'm making a dish for the first time, I make changes that end up increasing the cooking time – a half hour caramelizing onions, an extra fifteen minutes toasting and grinding my own spices, and so on. But I don't always have a few hours to cook dinner, so when I find a recipe that I can cook in under half an hour and that tastes delicious, I know it's one I need to hold onto. And, as I've mentioned recently, I've been trying to cook more seafood, so I'm doubly glad to add this blackened catfish recipe to my repertoire. With only four ingredients (and that's counting salt and vegetable oil!), simple is the name of the game here, focusing on the fresh flavor of the fish and the nuances of my homemade Cajun spice mix (but feel free to use your favorite store-bought cajun spice mix instead). Sticking with simplicity, I served this fish up with some quick sauteed greens, and it made for an amazingly easy and tasty meal.

Blackened Catfish
Yield: 4 servings
Ingredients:
3 Tbsp Cajun spice mix

1/2 Tbsp kosher salt

1 1/2 lb catfish fillets

vegetable oil
Method:

In a medium bowl, combine 3 Tbsp Cajun spice mix and 1/2 Tbsp kosher salt.
Pat dry 1 1/2 lb catfish fillets with paper towels, then dredge each in the Cajun spice mix, coating completely and shaking off any excess.
In a cast iron or heavy-bottomed pan, pour enough vegetable oil to coat the bottom and heat over medium-high heat, then add the catfish fillets (you will probably have to work in batches), and let cook until blackened on one side, about 2 – 3 minutes. Flip and let cook until blackened on the other side and cooked through, another 2 – 3 minutes. Remove to a plate lined with paper towels, and serve hot.
Related Posts: