Sel et Sucre is all about being creative and having fun with food.  There's a little something for everyone – some recipes are simple and some are complicated, some take five minutes and some take days, some are salty and some are sweet. New posts go up every Monday, Wednesday, and Friday.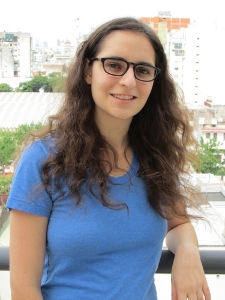 My name is Claire, and I've been passionate about food from a young age.  When other kids were still turning their noses up at spinach, I was eating lima beans and chicken gizzards.  I'm half-Lebanese and half-Polish, and this background, in addition to my parents' enthusiasm for food, has helped to shape my tastes. These days, I'm excited about eating raw meat, exotic herbs, and anything that walks the border between salty and sweet, but still can't turn down a good burger or pizza.  I believe food is the best way to travel the world and connect with people.
I was born and raised in Washington, D.C., our nation's capital and forever the home of my heart.  I recently quit my job and moved to Buenos Aires, Argentina. When not cooking or eating, I'm now taking classes towards my masters in computational linguistics and trying to learn Spanish.
To contact me, please use the form below.
Claire is a participant in the Amazon Services LLC Associates Program, an affiliate advertising program designed to provide a means for sites to earn advertising fees by advertising and linking to amazon.com.